Sideshow presents the Boba Fett™ Life-Size Bust, an epic 1:1 Star Wars™ collectible inspired by the fan-favorite character's appearance in season 2 of The Mandalorian™.
With his armor returned to him, the former bounty hunter is prepared to make good on his word and protect his allies with every weapon at his disposal.
Sideshow has partnered with the legendary team at Legacy Effects to create a new life-sized collectible — an epic 1:1 scale bust that brilliantly captures the famously intimidating presence of Boba Fett.
Boba Fett's masterfully painted and weathered armor alludes to his many battles and his eventual escape from the dreaded sarlacc pit™. His updated costume has a sculpted undersuit and scarf, and his jetpack is mounted on his shoulders to complete his signature look. Furthermore, the articulated rangefinder, digital chest plate, and jetpack have additional light-up elements to further enhance your display.
Mounted on a sleek and stylish black base, the Boba Fett Life-Size Bust is a must-have centerpiece for your Star Wars collection.
The Boba Fett™ Life-Size Bust is available to pre-order now! Visit Sideshow for more information and images of this stunning new life-size collectible.
YOU MAY ALSO LIKE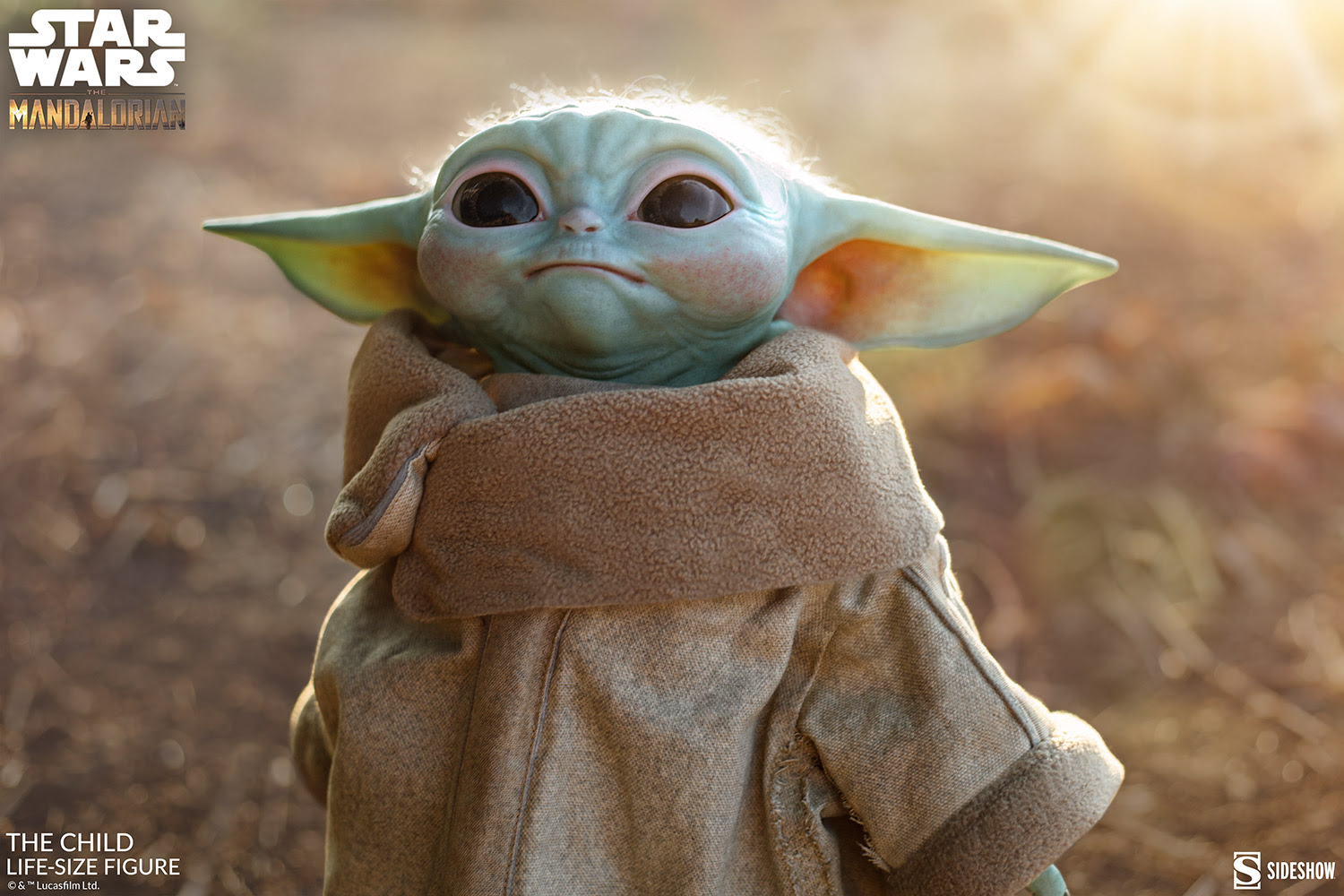 Experience Grogu™ in all his cuteness first hand with The Child Life-Size Figure by Sideshow. A must-have for Star Wars fans, this charming piece is highly detailed, and comes complete with fabric clothing and fluffy hair. Also included is The Child's favorite toy, the silver shift knob from the Razor Crest™. Secure the asset today! The Child Life-Size Figure is available now from Sideshow.
Created in partnership with Legacy Effects, The Mandalorian™ – Din Djarin™ Life-Size Bust captures the stoic presence of this bounty hunter like never before. Din Djarin's chest armor, helmet, bandolier, and cape are expertly weathered and distressed, and his right shoulder pauldron features the unique mudhorn™ signet. Available now from Sideshow.
The Boba Fett Life-Size Bust captures the respected bounty hunter in all his original glory. Featuring a light-up function on the chest armor, his helmet also has an articulated rangefinder and synthetic hair Wookiee scalps adorn his shoulder as trophies of his seasoned past. Available now from Sideshow.
---