As fans eagerly await the latest season of the hit Disney Plus live-action series The Mandalorian™, Hot Toys has unveiled a new figure depicting a fan-favorite character…
The Heavy Infantry Mandalorian™, Paz Vizsla™, is a powerful and imposing warrior encased in the strongest beskar™ armor and equipped with a heavy blaster cannon.
As a member of The Children of the Watch™, Paz Vizsla is a loyal and dedicated follower of the ancient creed of the Way of the Mandalore™. He is a descendant of the esteemed House Vizsla™, hailing from a long line of leaders spanning centuries of Mandalorian™ history.
Every element of this highly accurate collectible figure has been meticulously sculpted and painted with screen-accurate details such as battle-worn and weathered paint effects. Accessories include a jetpack, a heavy blaster, an ammo belt, a vibroblade™, an energy shield, and a themed figure display base, as well as multiple swap-out hands and thruster fire accessories for a wealth of posing options.
Pre-order the Paz Vizsla 1/6 Scale Figure now, via Sideshow.com.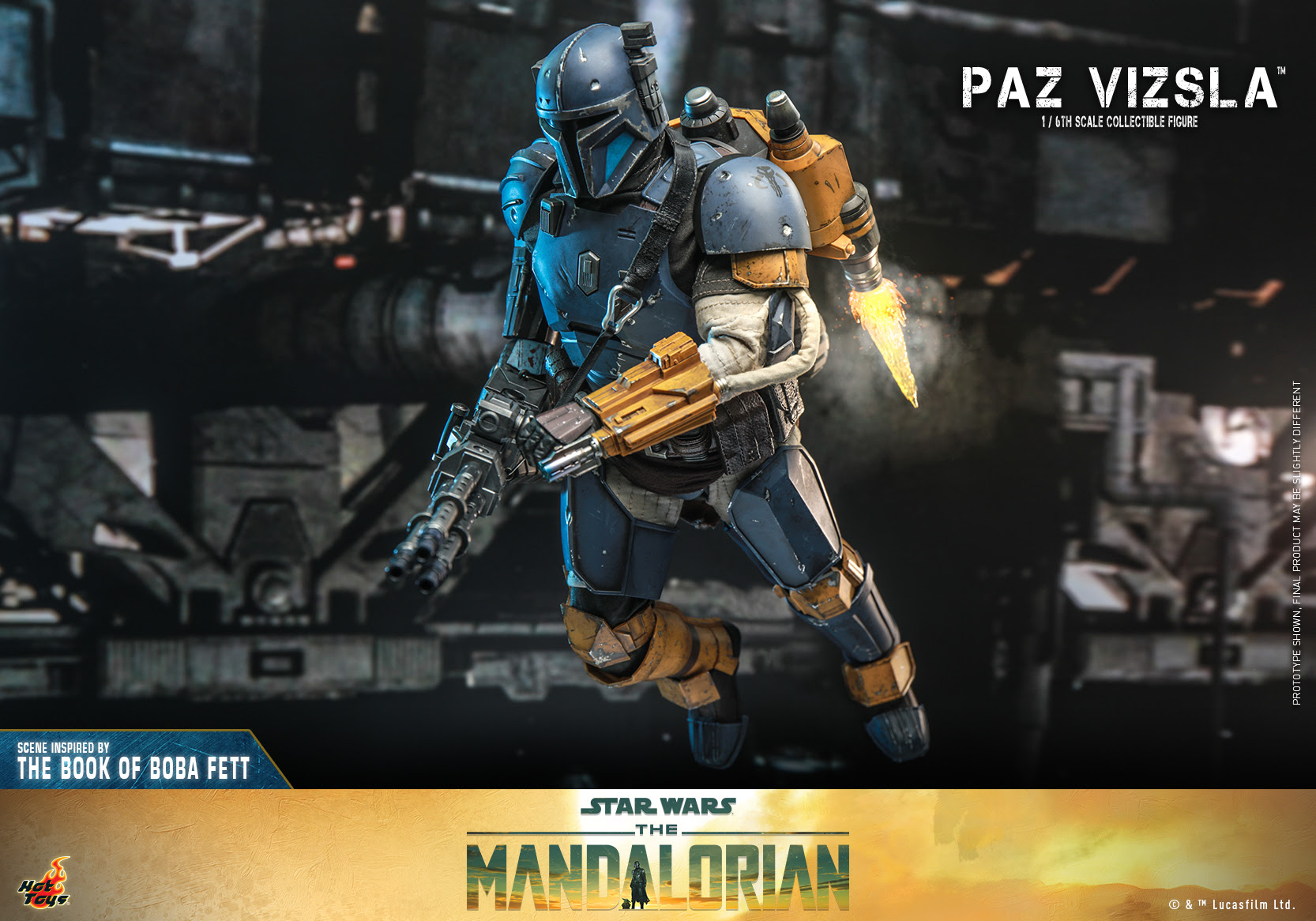 ---