Sideshow's newest UNBOXING VIDEO gives Star Wars™ fans a first look at the Ahsoka Tano™ and Grogu™ 1/6 Scale Figure Set by Hot Toys, ahead of its worldwide release.
WATCH THE VIDEO: HERE
As we eagerly await the newest season of the hit Disney Plus show The Mandalorian™, we fondly remember one of the pivotal moments from season 2.
The battle-worn bounty hunter, Din Djarin™, continues to bravely make his way through a dangerous galaxy so he can return the foundling Grogu to his kind. In his quest, he seeks out the former Jedi™ Ahsoka Tano on the forest planet of Corvus™…
AHSOKA TANO AND GROGU 1/6 SCALE COLLECTIBLE SET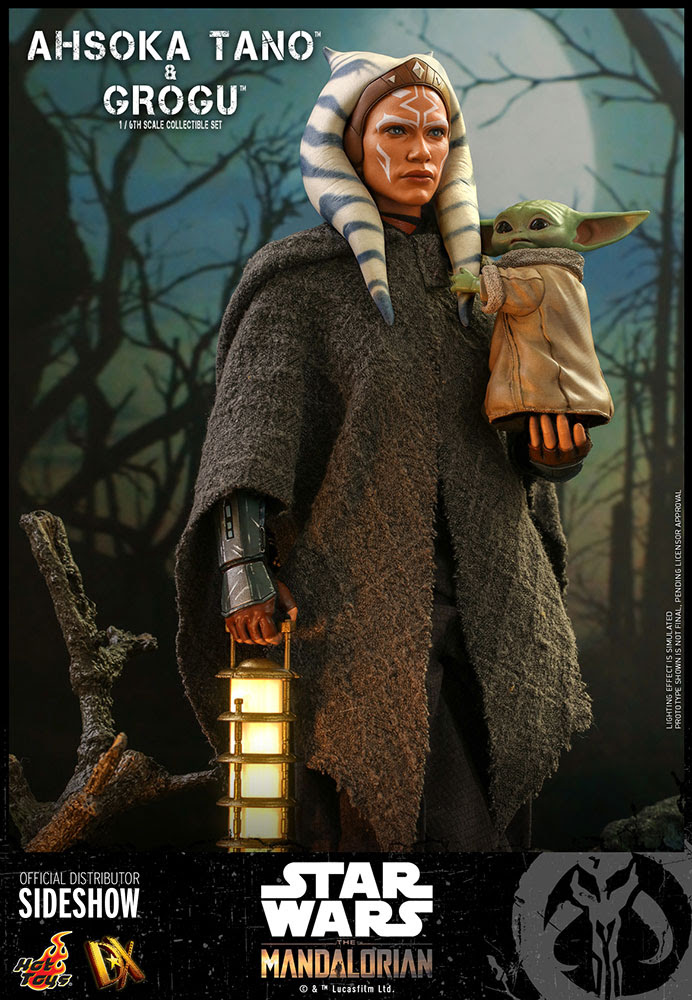 Each Ahsoka Tano figure has an expertly hand-painted headsculpt with poseable articulated head tails, as well as Hot Toys' innovative rolling eyeballs technology — allowing fans to adjust the figure's gaze for even more posing and display potential.
Ahsoka's fabric outfit has been skillfully tailored and painstakingly reproduced down to the finest details. Accessories include a pair of lightsabers™ with interchangeable lightsaber blades to emulate the weapon in motion, plus a weathered cloak.
The articulated Grogu collectible figure features a newly developed headsculpt while the detailed forest-themed backdrop and figure display base include a lantern to recreate the memorable scene when Ahsoka and Grogu first meet.
WATCH THE VIDEO: HERE
Add the Ahsoka Tano and Grogu 1/6 Scale Figure Set to your Mandalorian collection. Shipping soon! Via Sideshow.com.
---